You may or may not be going back to classes soon but trust us, you're gonna want these anyway! Classes going online opens up a whole new world for you to get funky with your school supplies. Here are the best supplies from Centrepoint, Lifestyle, Babyshop, all under 50 dirhams.
1. Online classes = no profs against in-class coffee. Pay homage to 90's Britney with this cute mug.

Get it from Lifestyle for AED 20.
2. Even though you may not be around too many people, let this binder be a reminder to always be as sweet as honey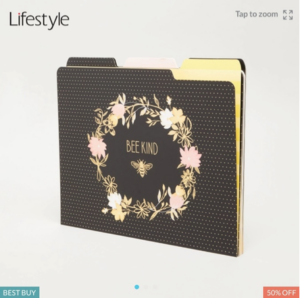 Get it from Lifestyle for AED 20.
3. Stay conscious of both style and the environment with this gorgeous sandblasted spiral notebook.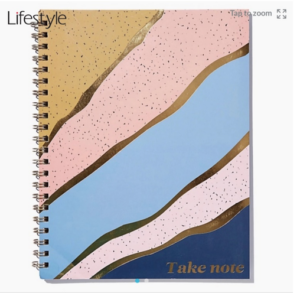 Get it from Lifestyle for AED 34.
4. Studying from home means there's nobody to judge your notes, so why not use these fun fruity-scented gel pens?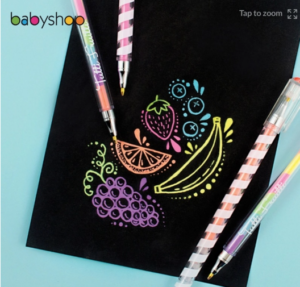 Get a set of 6 pens from Babyshop for AED 28.
5. Make studying during a panda-mic more productive using these adorable sticky notes.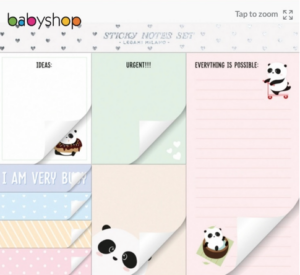 Each of the 8 sets contain 100 sticky notes apiece. Get it from Babyshop for AED 47.
6. Stay hydrated at your study station while also letting your class know exactly what you'll be doing after the lecture.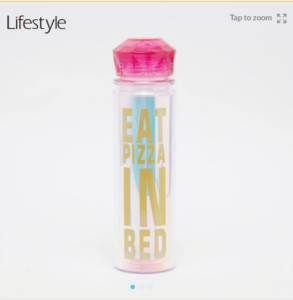 Get the 500 ml bottle from Babyshop for AED 30.
7. This furry-backed rainbow clipboard and notepad set is sure to set the mood at your next online presentation.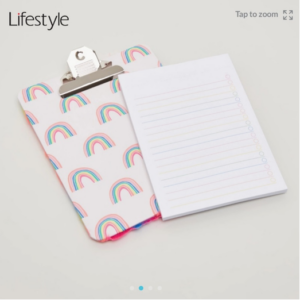 Get it from Lifestyle for AED 30.
8. Write down all your plans for world domination (or group projects) in this neat little journal.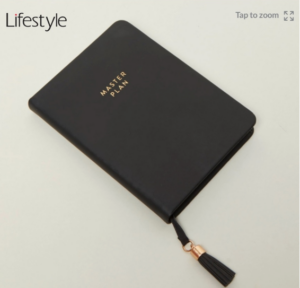 Get it from Lifestyle for AED 20.
9. Stay on top of your submission deadlines and quiz dates with a planner that asks all the right questions.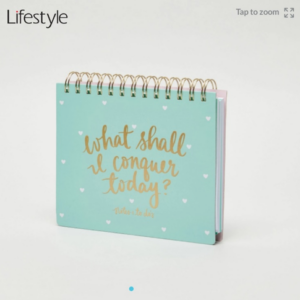 Get it from Lifestyle for AED 30.
10. Show your love for the Mandalorian with a Baby Yoda Funko Pop that's happy to chill on your pencil.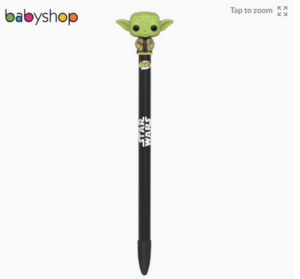 Get it from Babyshop for AED 15.
11. Not only do these earbuds look delicious, they fit perfect with three ear tip sizes. Just like pizza, there's something for everyone!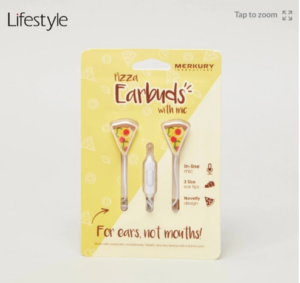 Get it from Lifestyle for AED 15.
12. We can confurm that these long cat sticky tabs are just purrfect for papurrwork. Seriously tho, these are really cool.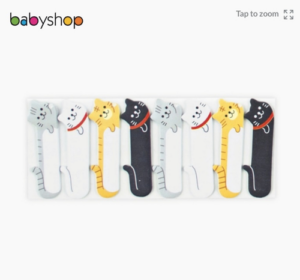 Get a set of 8 from Babyshop for AED 9.
13. Have we waxed poetic over the amazing feeling of checking something off yet? We have? Well, here's a tear-away to-do list planner anyway.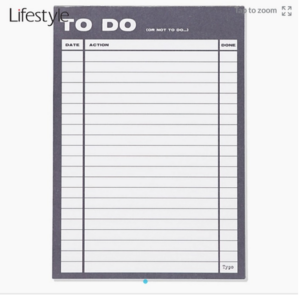 Get the A5 desk planner from Lifestyle for AED 25.
14. All work and no self-care makes us all grumpy. Don't forget to use this planner to remind yourself of the most important things to do today.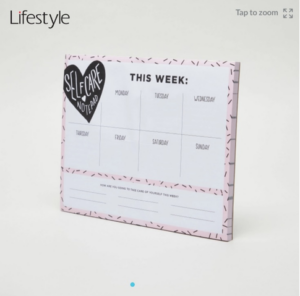 Get this self-care planner from Lifestyle for AED 40.
Get all these school supplies and more for even less with your special ISIC discounts on Shukran brands: Centrepoint, Lifestyle and Babyshop stores across the UAE.