The ISIC Association is a non-profit organisation behind the development of the International Student Identity Card (ISIC).
The ISIC card, created by students in 1953 is the only internationally accepted proof of student status, endorsed by the United Nations Educational, Scientific and Cultural Organization (UNESCO) and over 150 governmental institutions.
The ISIC card is valid in over 130 countries and provides access to over 150,000 benefits, services and exclusive discounts.
The ITIC, International Teacher Identity Card, provides proof of teacher & academic employee status and provide access to international benefits of ISIC.
The IYTC, International Youth Travel Card is a benefit card issued to youth, below the age of 30 years.
Get your virtual card, now
150 000 discounts in over 135 countries!
Choose your card type below and start saving.

Endorsed by UNESCO

Trusted by more than 6 million students

Valid in 135 countries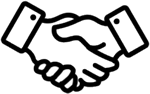 More than 40.000 partners

150.000+ discount
Serving student community since 1953