Endorsed by UNESCO

Trusted by more than
6 million students

Valid in 135 countries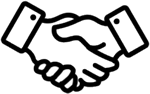 Valid in 135 countries

150,000+ discount
More than 40,000 partners
The ISIC card is the official ID In more than 1400 universities worldwide
Since 2015, the ISIC cards are available to academic
partners in the GCC
More than 30,000 students use the access to ISIC cards benefits in the UAE. They can save in more than 700 locations, including cinemas, restaurants, retail outlets and more.
Why to work with ISIC?
Improve your student's academic experience – add value with ISIC
Provide your students, teachers & academic staff with an improved experience. The ISIC card gives access to the largest student & youth oriented benefit network. Cardholders can save in more than 130 countries.
How does it work?

Flexibility of Solutions & Technology

Increased efficiency by reducing card issuing cost

Tailored approach & complete custom solution
When working with academic partners, we provide a complete tailor-made solution to fit the requirements of the institution. We create a combined co-branded card visual and help implement the usage of smart card technology on campus. In addition, we offer a centralized multichannel platform providing maximum security.
Our team is happy to arrange for a consultation.
Please contact reach out to via our Contact Form or e-mail: info@mystudentcard.org
Only internationally recognized student ID.
By combining the university card visual with the ISIC, the University card becomes internationally recognized. In other words, up to 1 & ½ of the card carries the visual identity of the academic partner.

Virtual ISIC ID solution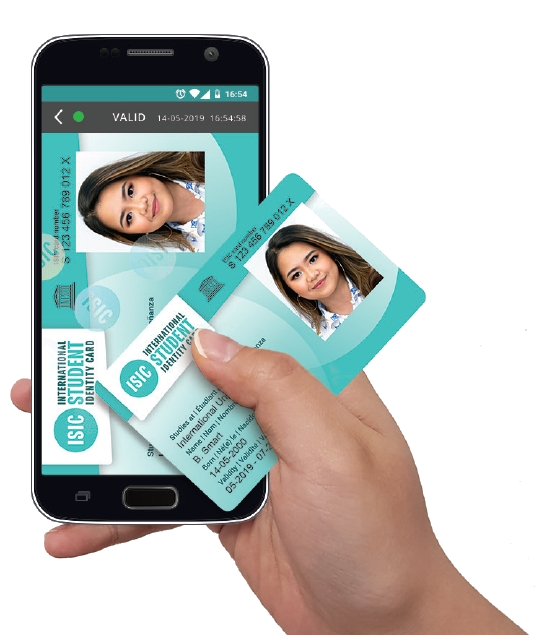 The Virtual ISIC ID is as smart digital solution available on any smart phone. The Virtual ID helps reduce costs and work-load connected to issuance and distribution of IDs. Moreover, It allows complete overview and control over issued student IDs.
ISIC Campus solution
  Improve the quality of services and security at your academic institution with a centralized database and control system.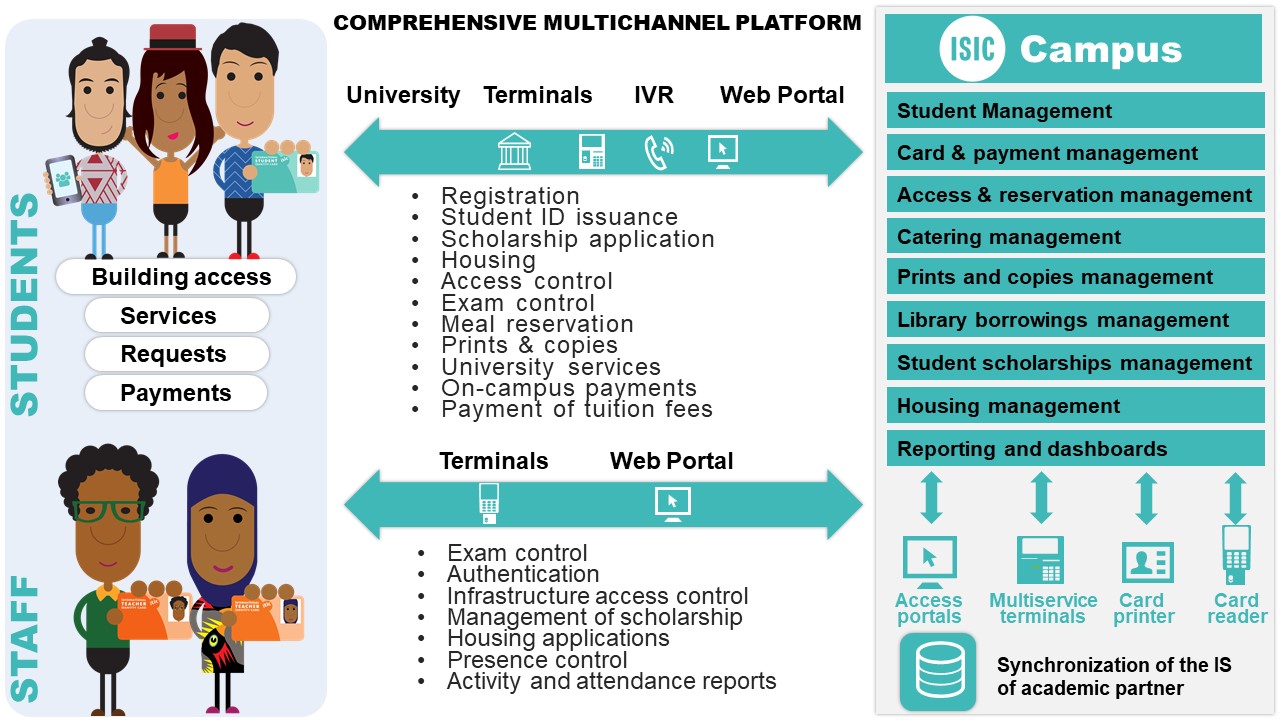 Please contact us for consultation
Thank you for filling out the contact form.